Please preview the calendar below to see Camp Kirby's availability. Our rental calendar opens March 1st (or the first business day of March) for the following year for returning groups. For new groups, the remaining dates will be released on April 1st (or the first business day of April). Reservations can be conditionally made over the telephone or via email. To confirm your dates the Facility Usage Agreement and Usage Deposit must be received within 30 days. The Final Payment (remaining usage fees, any food service or program costs, optional cleaning fee, and damage/cleaning deposit) is due at least 90 days prior to the first rental date. Reservations made within 90 days require payment in full at the time of reservation.
Please call or email to reserve dates or to ask additional questions.
Camp Kirby's Usage Group Manual for 2023 can be found here.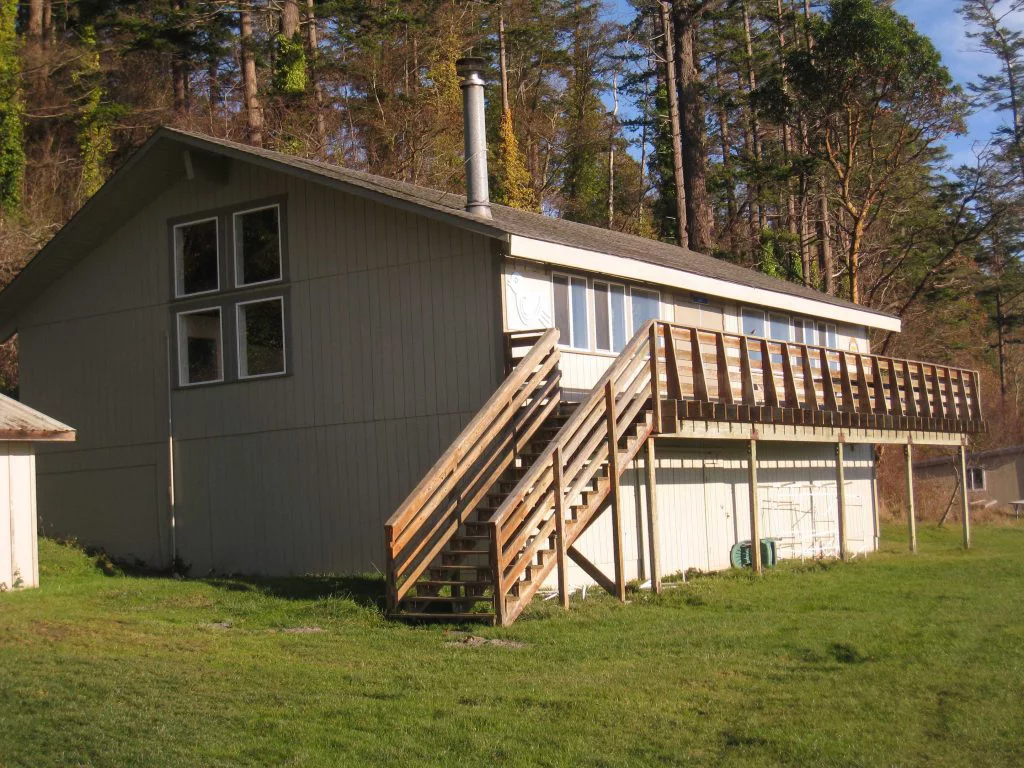 Camp Kirby has 47 acres of forest, grasslands and beach that spreads 1 & 1/2 miles along Padilla Bay. Kirby offers peace and quiet for self-exploration or an active mini-community for nature exploration. Camp Kirby is a rustic site that has several large buildings and sleeping cabins as well as a beautiful wood lodge with a commercial kitchen.
Camp Kirby is owned and operated by Camp Fire Samish. Located on Samish Island in Skagit County, Camp Kirby is accessible by car from I-5, northwest of Burlington, Washington.
Groups wishing to use Camp Kirby must be a non-profit organization engaged in character building of children under eighteen (18) years of age or a non-profit church organization, school or college exempt under the provisions of RCW 84.36; or a public school and the use of the property as set forth above shall be solely for educational or character building activities as set forth in RCW 84.36; and carry their own liability insurance. A limited number of groups that do not conform to RCW 84.36 may rent Camp Kirby under the provisions of RCW 84.36.805 (8)(a), provided that the usage group conform to the "Standards and Rules Covering the Use of Camp Kirby" and carry their own liability insurance.
No smoking, tobacco products, or pets are allowed during rentals. With prior permission, a tobacco-only, designated smoking area can be established. Alcohol may be allowed on a limited basis by prior written permission from Camp Fire Samish's Corporate Board of Directors and/or the Chief Executive Officer. If approved, additional insurance and deposits are required.
To see Camp Kirby, please call our Executive Camp Director at (360) 255-7765 for an appointment.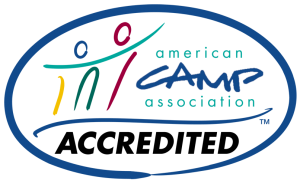 Camp Kirby is ACA Accredited. What does that mean? Click here.
To reserve Camp Kirby for your group, please contact us at kathryn@campfiresamish.org or call the office at  (360) 255-7765.