Written by Chasen Martinsen | 7 Min Read
Introduction
Families have been spending a lot of time together. Let's make that time, quality.
Even though summer has officially ended, it's not too late to get outside.
We've compiled a list of creative (Indoor & Outdoor) activities to encourage family bonding.
"Now more than ever, families are the primary pillar of support. Research shows us that families need a sense of familiarity and stability in their lives; these experiences can foster feelings of family closeness."

Dawn Trussell, Brock University
The Eight Activities
There will be three indoor and five outdoor activities, with an emphasis on COVID-safety.
1. Apple Picking
We will start with our personal favorite, get your family together for contactless apple picking!

Washington State provides roughly 60% of the nation's apple supply. Take advantage of that! In Whatcom County, we've got plenty of local farms to choose from.
Here's one that's kindly offered Camp Fire Samish Members a 10% discount:
Sm'Apples U-pick Orchard

Located in Ferndale, WA
Contactless
Family-friendly
Self-Checkout available (Cash or Check only)
Ring bell for help to tell them you're with Camp Fire, or simply take the 10% off yourself during self-checkout.
2. Picnics
Picnics can be a great way to facilitate family bonding! Double check the weather report and don't forget to pack your favorite snacks, frisbee, and blanket!

Here are some excellent picnicking spots in Bellingham, WA:

Big Rock Garden Park

Bellingham, WA
Enjoy the unique sculptures (50+ art pieces), beautiful trails, and a serene beach.
No dogs allowed
Zuanich Park

Bellingham, WA
Enjoy plenty of open grass and stunning views from the marina.
Lake Padden

Bellingham, WA
Enjoy lots of open grass, beautiful views of the lake, and well-kept walking/biking trails for nature lovers.
—> Pro tip: Leave the phones at home or in the car!
3. Pumpkin Patch Exploration
Get the family together and head out for some pumpkin scavenging! 

There are plenty of pumpkin patches to choose from in Whatcom County.
A generous 10% discount has been graciously offered to Camp Fire Samish members:
Hal's Pumpkin Patch (Opens Oct. 1st)

Ferndale, WA
Contactless option
Family-friendly
Has pumpkin cannons, tree swings, and much more!
Tell them Camp Fire Samish sent you for 10% off at check-out! Just say, 'Camp Fire 2020!'
—> Pro tip: Pumpkin patches are also a sneaky opportunity for a family photoshoot.
4. Movie Nights
Grab your popcorn, favorite snacks, and the warmest blankets you have because it's movie night!
Having a set movie night gives you and your kids something to look forward to after a long week. Try alternating who gets to pick the movie each week, that way everyone feels included!

—> Click here for a list of family-friendly nature documentaries. (New York Times)
5. Camping
It wouldn't be right if we didn't include camping!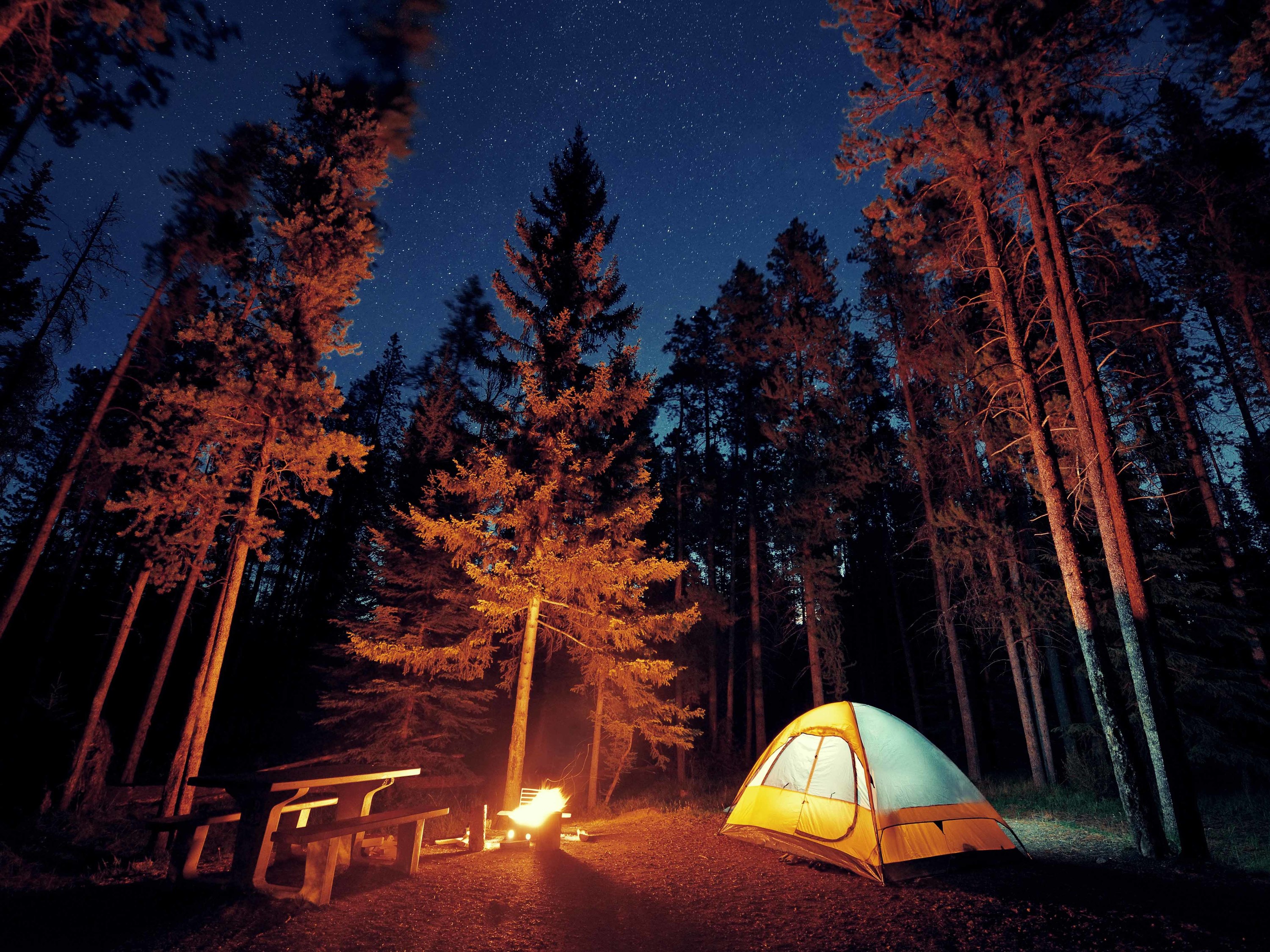 Unfortunately, Camp Kirby Family Camping is closed for 2020. Thankfully, we still have Day Camp opportunities for youth. Click here to see what we're offering in October!
If your heart is still longing to go camping, there is no need to fret! There are still plenty of beautiful campsites in Whatcom County!


Here's some great local options:

Larrabee State Park Campground

Bellingham, WA
Well-kept campground along the Bellingham Bay.
Great access to the beach, plenty of hiking trails, nice fire rings.
Be advised: Some campsites are near a train track, so do your research beforehand to snag a site furthest away from the noise.
Lummi Island Campground

Lummi Island, WA
Small, quiet, and calm campsite with fantastic views.
Only accessible by sea. Do your research beforehand!
Birch Bay Campground

Blaine, WA
RV-friendly
Explore the Birch Bay coast! Access to crabbing, clamming, kayaking, boating, swimming, bike riding, etc.
Also has seasonal water slides for kids!
6. Arts & Crafts
You don't need to be a professional artist to be creative! Stay home and bring the family together while crafting!

Here's some ideas to get you going:

—> Click here for more arts & crafts ideas on our 'Resources' page.
7. Hiking / Nature Walks
What better way to enjoy quality family time than with Mother Earth? Whatcom County is home to some of the most beautiful natural scenery in all of the Pacific Northwest. Breathe it in!

Some trails can get crowded, but here's a list of some of our favorite under-the-radar nature walks in the Greater Bellingham area:

Stimpson Family Nature Reserve (Nature Walk)

Located in Bellingham, WA
4.9 mile loop
Mostly flat
Great for bird watching, identifying plants, and leisurely nature strolls.
Larrabee State Park – Chuckanut Falls (Short Hike)

Located in Bellingham, WA
2.6 miles (roundtrip)
500 ft. elevation gain
Take a short hike to a pleasant waterfall tucked away on the northeast corner of Larrabee State Park.
Whatcom Falls Park (Nature Walk)

Located in Bellingham, WA
Four mile loop (can easily be made shorter)
Completely flat
There are three and a half miles of trails in Whatcom Falls Park. Many routes wind through the forests, some overlook the creek gorge, and other meander around still pools.
—> Pro Tip: Most of these trails are bike-friendly, if that's more your pace!
8. Weekly Game Nights
What's your go-to board, dice or card game? Gather the family 'round the table and start playing!

Playing board games "stimulates brain areas that are responsible for memory formation and complex thought processes for all ages." (Benefits of Playing Board Games, Buck Country Library)

—> Pro tip: Try alternating games every week to keep things fresh!
Final Takeaways
In times of uncertainty, it's important to lean on those closest to you.
Whether you're going outside, or staying in, there's plenty of COVID-friendly activities to facilitate family bonding.
We hope these tips & ideas will bring your family closer together, and help everyone cope during these unsure times.
To learn more about COVID-friendly activities that your youth could participate in right now, visit Campfiresamish.org.
Additional Resources
---